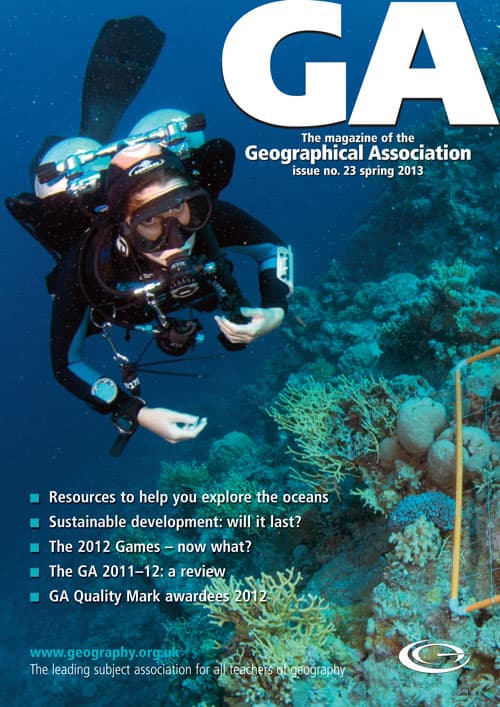 The Geographical Association has featured the 'Coral Oceans' (link) resources on the spring cover of its magazine.
These resources are based on the journeys undertaken by science teams taking part in the XL Catlin Seaview Survey expeditions. Starting with the Great Barrier Reef in 2012, the expeditions seek to create a baseline survey of the world's reefs as well as more in-depth research on the deep reef lying between 30m and 100m.
The lesson plans and accompanying activities are designed to introduce classes to what it is like to be an ocean explorer. Each lesson is designed around a 'dive' to investigate a particular science topic. These include identification, classification, food webs and symbiosis, adaptation and human impacts on the environment.