Wednesday 23rd October 2019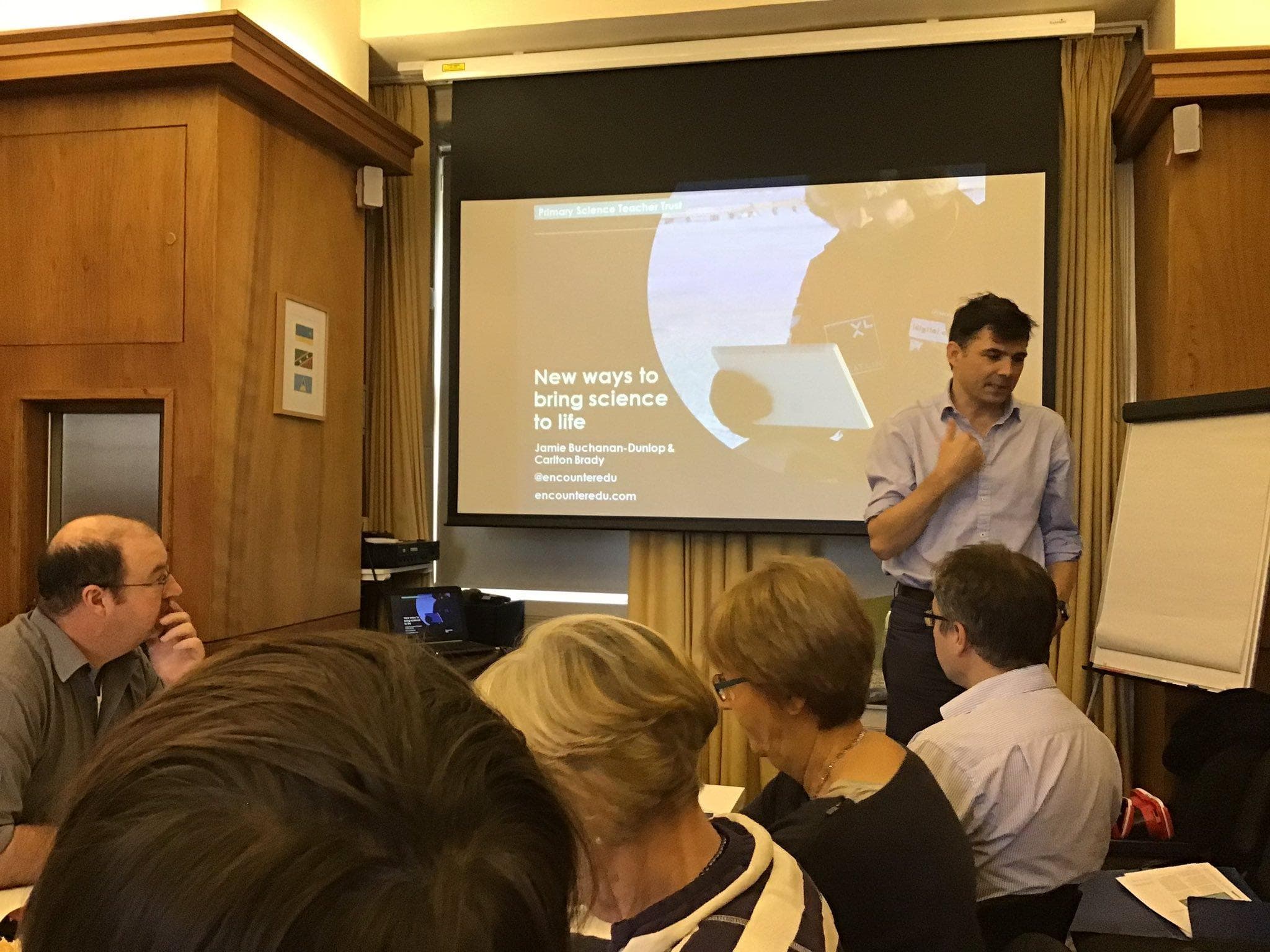 Encounter Edu's founder, Jamie Buchanan-Dunlop addressed the area and regional mentors of the Primary Science Teaching Trust at Bristol Commonwealth Society with CPD and teacher training. This consisted of examples of how to introduce real science by scientists to their classrooms optimising research, student led investigations and accessible technology.

Based on developing skills to work scientifically, three CPD sheets were discussed as samples observe this question: How can you introduce real scientists, and their work, to your classroom?
Read each article, then in pairs or small groups, discuss the following points:
How will you introduce a science role model to students?
How will you check the science?
What activity could you do, based on the findings?

CPD Sheet: Plastic Fibres
While the polyester leisure suit was a 1970s mistake, polyester and other synthetic fibres like nylon are still around and are a major contributor to the microplastics load in the environment, according to a materials scientist, who suggests switching to biosynthetic fibres to solve this problem.
CPD Sheet: Goblin shark
The goblin shark (Mitsukurina owstoni) was first discovered in deep waters off Japan in 1898. Researchers concluded that the shark, which has a slow swimming speed, has evolved to adapt to deep-sea environments where food is scarce, possibly compensating for its slow swimming speed.
CPD Sheet: Coral Reefs
Coral populations grow in a variety of environments, covering a range of temperatures, depths, and light conditions, and they tend to adapt to local conditions. Thus, individuals in different environments should have differences in their genetic code that allow them to thrive.
The CPD session concluded with coral investigation activity, The Incredible Edible Polyp, followed by the meet's agenda with a talk by the Institute of Engineering and Technology.
Encounter Edu hopes to continue offering these free CPD trainings to teachers through the website and events in the UK. Please get in touch for speaking to a member of our education team regarding this or register for free to discover a range of tech-enabled tools to inspire STEM careers in the classroom.