My Voice My School (MVMS) is a fully resourced virtual exchange program that empowers youth by communicating across borders with their peers internationally.

Students explore UN Global Goal 4 and develop a classroom project which they share with their peers via three online exchanges. The online video exchanges are lively and provide insight on how the students living environments affect their education.

Originally designed as a student voice project for Palestine refugees students trapped and displaced by the conflict in Syria, it extends to all classroom exploring Global Goals.
Fully resourced
MVMS partnerships are implemented in a 12-week programme underpinned by a teaching booklet and training. Implemented in multiple education territories, it takes a standards aligned skills-based approach, echoed in the OECD global competencies.

Free classroom resources and training have been created and updated with inputs from educators and students in Jordan, Lebanon, Syria, the United Kingdom and the United States of America. They support teachers and students when using video chat as an educational tool and help teachers to plan lessons around nine project topics. The training introduces project-based learning and methods to use technology in the classroom.
The United Nations Sustainable Development Goals
The project is situated within the UN Sustainable Development Goals, specifically Goal 4 on Quality Education. Giving students a voice in the development of a global quality education for all, students ideas about education are amplified in mainstream media outlets. As such the project also reflects the international partnerships implementing the Global Goals.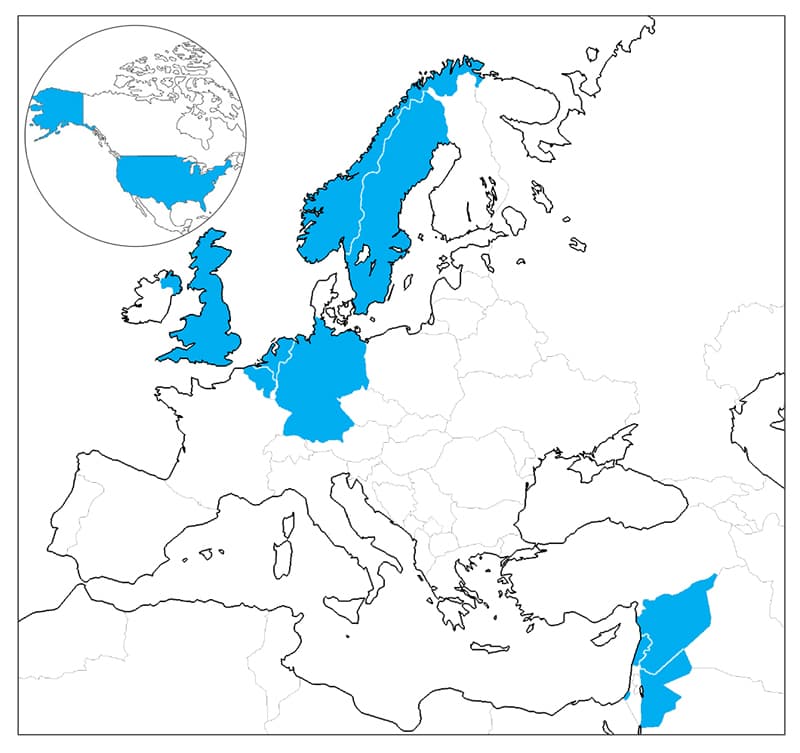 Donors and future funding
Thanks to multi-donor funding over the years, MVMS has run in 10 countries. The program has been funded through donors to UNRWA Syria Crisis Appeal, the UNRWA Programme Budget, Education in Emergencies and the Jordan and Lebanon fields.
Renewed funding of MVMS exchanges will maintain live links with Palestine refugees youths or more broadly paired classes participating in the project. See list of donors in our partners section.